Auto Portal
Dealerships
Finance
Hire
International
Car Makers
Resources

Related to the BMW Company:
BMW Car Logo
BMW Company History
BMW AtoZ
German Cars
German Companies
German Logos

Submit Website
Advertise
Automobiles> Auto Companies> Famous Car Makers> Automobile Logos> BMW Germany> German Car Makers BMW



The BMW auto maker or "BMW Group", "Bavarian Motor Works", or "Bayerische Motoren Werke AG" is a German car maker that was founded in 1916 and became a public company in 1922. BMW AG cars is listed on the Frankfurt Stock Exchange (ticker code: BMW.DE) and is a DAX company (top 30 German stocks index). BMWs have also been nicknamed "Beemer" in many countries or "Bimmer" in the USA, which is simply an abbreviation of BMW. If you know of an excellent BMW Website online or own a good BMW resource, please add it to our auto directory by filling in the form on our Submit Car Url page.

Featured BMW Cars Website
If you would like to have your BMW automobile website featured here, above all the other listings below, visit our auto advertising page.

Sponsored Links


The BMW logo is said to represent a spinning propellor of a plane, with the white being the propeller and the blue being the sky background, as the company used to manufacture aircraft engines. The blue and white of the BMW badge has also been said to represent the Bavarian flag, which is the origin of BMW (Bavarian Motor Works).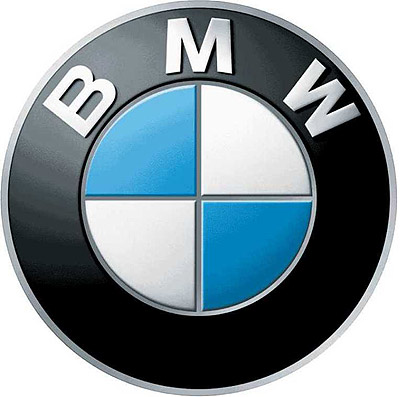 Large view of the BMW logo.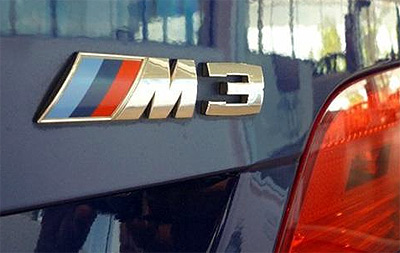 BMW M3 badge on the back of a 2007 3 Series coupe.


Auto Dealer US does not own the copyright of the BMW logos used on this page. These images are used for educational purposes only. Contact the German auto maker for more details on using the image.