Car News
Auto News
Car Dealers News
Car Insurance News
Car Makes News
Concept Cars
Car Racing News

Related NAIAS News:
American Car News
American Cars

Submit Auto News
Advertise
Autos> Car News and Auto Reviews> Car Shows> Detroit Auto Show News> Top Cars at the Detroit Auto Show in 2011

The North American International Auto Show's (NAIAS) 2011 selection of the newest, greenest, fastest, sexiest, hottest, smallest, coolest and most interesting cars are on display again in Detriot, Michigan.



Sponsored Links


Here's our list of the best cars from the Detroit Auto Show in 2011, in no particular order. It's not a top 10 cars list, but it's pretty close with 6 sexy models for your car loving eyeballs.

Ferrari 458 Italia
Easily the most beautiful sports car being made in the world at the moment is the Ferrari 458 Italia!! This baby pumps out 562 horsepower and is sex on wheels.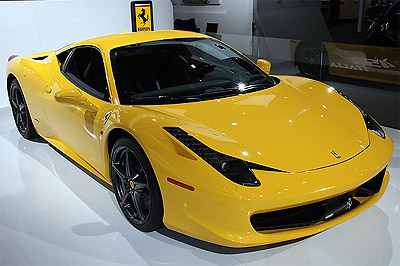 BMW 1-Series M Coupe
The new small coupe from BMW has the letter M slapped on it to make go a whole late faster than the 1 Series Beamer usually goes. This twin-turbocharged baby has about 335 horsepower under the hood.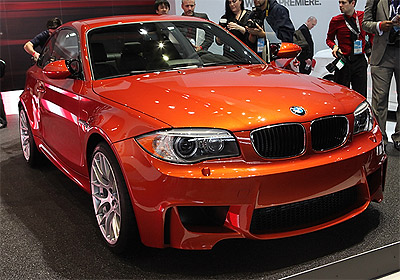 Audi R8 GT
Why buy an Audi R8 when you can buy a lighter and faster Audi R8 GT? This sexy model has a sexy blonde model in front of it at the North American Auto Show in 2011.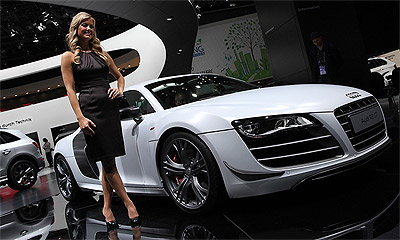 Tesla Roadster
The super quick electric car from Tesla still generate plenty of excitement. If we have to go green, we don't have to look as boring as the Toyota Prius.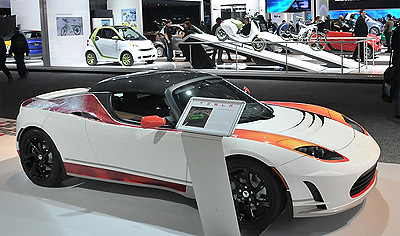 Mercedes-Benz SLS AMG E-Cell
The famous SLS AMG Gullwing goes green! We think 526 horsepower sounds good but have reservations about the "AMG Lumilectric Mango" paint color.

Bentley Continental GT
The new Bentley Conteinental continues to blur the lines between uber luxury car and sexy sports car.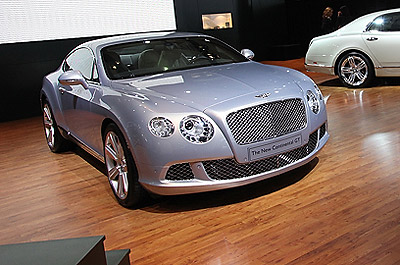 Submit Detroit Auto Show News or Press Release
To have your Detroit Auto Show news, NAIAS car reviews, or automotive article about the North American International Auto Show published on AutoDealerUS.com click on the link above to submit your auto information.
http://www.autodealerus.com/..